No products were found matching your selection.
FREE

Shipping on Orders of $100 or more

---
Store Information
Click here for more details on shipping, payment and returns.
---
In order to make room on our shelves for new products, we have started our spring cleaning with new markdowns.  Check out our sale page to see what's new in the sale department.
---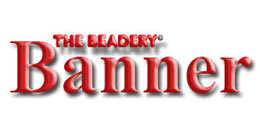 Newsletter Signup
Sign up for our online newsletter, The Beadery® Banner, to get updates on new products, sales and online specials.