Month of Savings – Phase 4
It's finally here – the big day… turkey, football and shopping.  Something for everyone.
Not only are the 5% off Kandi Kolor Buckets, 10% off Bead Boxes and 15% off Mosaics, Stones and Crafting Plastic sales still going on, but now through Cyber Monday you can use the coupon code "PLYMOUTH" to also get 20% off your entire order of $50 or more.  This even includes items that are already on sale, so the savings keep coming.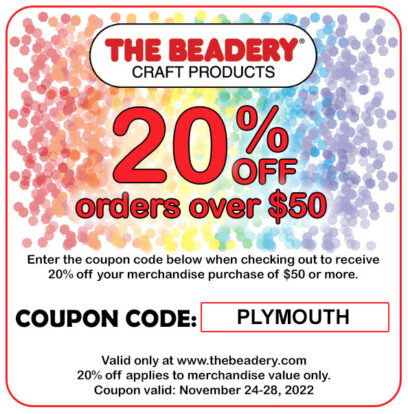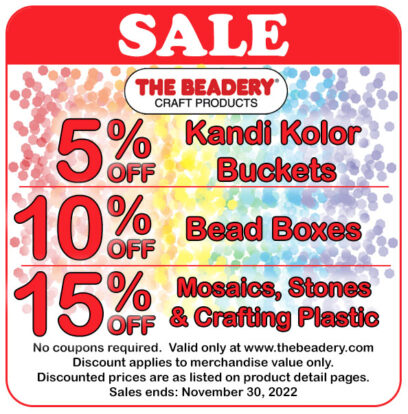 Happy Thanksgiving!