Our value packs of Pop Tabs™ are now available for sale on the web store.  Each value pack includes 150 pieces of our plastic Pop Tabs in our five best selling color mixes.  Check out the Pop Tab™ page for more information on what they are and how to use them.
Advantages of Pop Tabs™ vs. metal tabs
No sharp metal edges that need to be clipped
Smooth on both sides so gentle on weaving materials
Come in a wide variety of cool colors
No need to drink all of the sugary beverages
Come in convenient 150 piece bags

Add a little sparkle to your wrist with these special bracelet kits made exclusively to give out at trade shows.  Normally, these are only available at trade shows, but we made a few too many, so we figured we would give everyone the chance to make them.
There are two different versions of the Jacob's ladder bracelet kit available, colorful rainbow and elegant black & white, and each kit comes with everything needed to make one bracelet.
Click here to purchase these kits, but remember they are very limited and will only be available while supplies last.
Add a little springtime cheer to any room with our new Springtime Friends Decoration projects.  Fully illustrated instructions are available now on our projects page that show you how to make wreaths and garland to hang from your windows, baskets or anywhere that needs a little springtime cheer.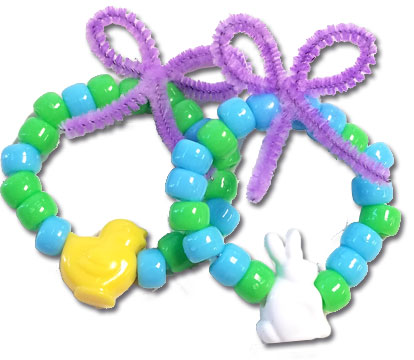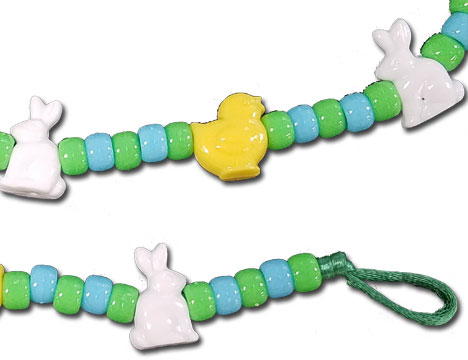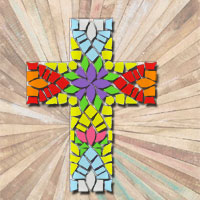 Create your very own custom cross decoration using our Clearly Mosaics pieces and pre-cut self-adhesive crafting plastic sheets.  Full instructions and example patterns are available on our Project Ideas page.
Everything you need to complete this project is available on our store.
Six new ornament kits from our Holiday Celebration™ line have been added to our online store.
Check them out on our Holiday Celebration shop.
In case you are not interested in the new critter kit grab bag, we now also have a grab bag that is full of pinks and purples perfect for any princess.  The new Princess Grab Bag contains an assortment of 5 different regal craft kits that any princess would be proud to own.