See your art come to life dot by dot!
Create fun and fanciful art for your room or locker.  Simply pick and place colorful stones using our handy applicator tool.  The clear crafting plastic base is self adhesive, so no messy glue is necessary.  Just place the pattern under the plastic and then pick and place the stones with the applicator.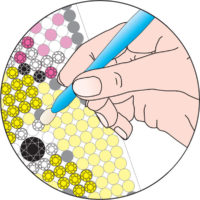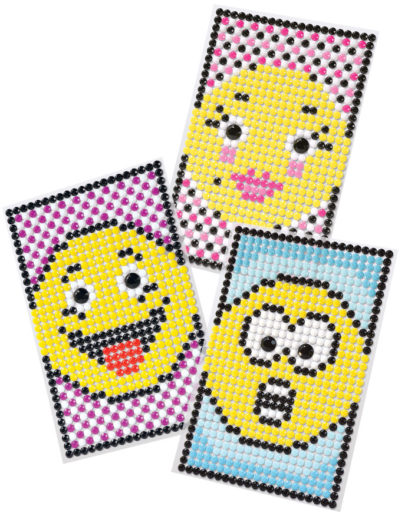 Pixel Dotz™ kits come in a variety of designs from emoji to cars to llamas.  Each kit includes the clear crafting plastic bases, colorful plastic rhinestones, handy applicator tool and tack and full color patterns to make three different designs.


Shop for Pixel Dotz™ kits and accessories
---
Project Ideas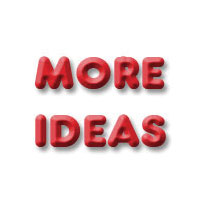 click here...
Related Catalogs