To celebrate the first day of Fall, we have added 6 new Beaded Banner designs to our online store.
We have also updated our decorative corn project for our Beaded Banner bead colors, so check it out here.
It's always Christmas at The Beadery!
Our new 2022 Holiday Celebration Christmas ornament kits are now available in our webstore, so get your boughs of holly and jingle bells ready.
Check out all of our Holiday Celebrations ornament kits in our online holiday store.
We have added a large variety of leaf and flower beads to our online store including holly and dogwood leaves and camellia and baby's breath flowers.  As well as several never before seen plated embellishments.
Here are just a sample of the selection that you have to choose from.
Go to our Flowers & Leaves store to see the complete selection or shapes, sizes and colors.
A new series of Logic Puzzles have been added to the STEM section of our Project Ideas page.
These logic puzzles use the six compartment Round Organizer Box (2180) and are a little more advanced than the previous puzzles that we posted.  If you are new to this type of puzzle, you might want to start with the previous project sheet.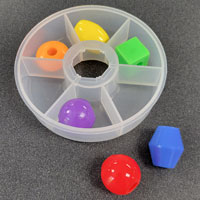 Due to the ongoing conflict in Ukraine and the frequently changing sanction statuses, we will be suspending all sales to Russia and Belarus until further notice.
We will let you know when we resume sales to these regions.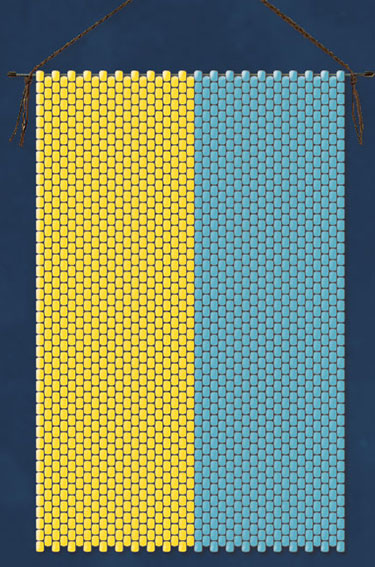 Coming soon to a Christmas tree near you…
The new Holiday Celebrations ornament kits have been chosen for 2022 and here is your first look.  These 8 new ornament kits will be showing up in a few months at your favorite craft stores and online, so keep checking back.
7487 – Frosty's Top Hat
7488 – Angel Wings
7489 – Baby Sunburst Angel
7490 – Red & Green Sputnik
7491 – Pearl Mini Tree
7492 – Pearl Mini Candy Cane
7493 – Pearl Mini Snowflake
7494 – Pearl Mini Wreath