It's so easy to create decorative accessories with this unique line of pre-cut mosaic pieces.
A wide array of colors and designs are available offering endless design possibilities.
Choose from a wide variety of colors and mixes ranging from natural earthtone colors, that mimic real stone pieces, to bright neons, that add a colorful sparkle to any decorating project. We also have several foiled patterns, that you can use to create unique designs.
Check out our self adhesive crafting plastic line to see the easiest way to use the mosaics.  If you are more advanced, we also offer bags of grout that you can use to finish off your projects.
See our catalogs below for details about which styles and colors are currently available in the product line.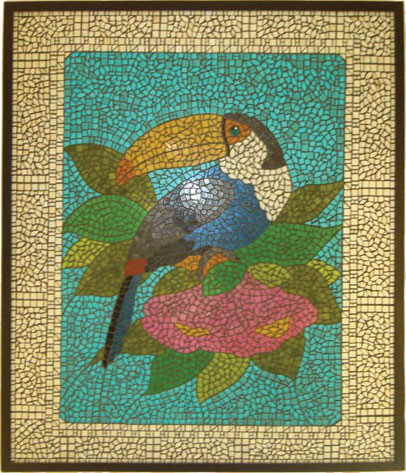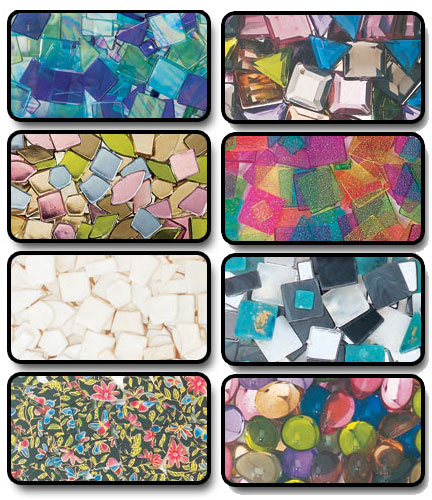 Our mosaic pieces come in several different varieties, including our designer mixes in the following shapes
random "broken" mosaic pieces


geometric shapes

faceted stones

smooth cabochons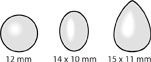 ---
Project Ideas
Related Catalogs