Our new crafting plastic line is available in seven fun shapes as well as a 6″x9″ sheet to make your own designs.  The clear plastic cuts easily with ordinary scissors allowing you to make almost any shape you want and the self adhesive backing makes crafting neat and easy.  Just peel the backing to expose the adhesive and place the decorative elements to stick them in place.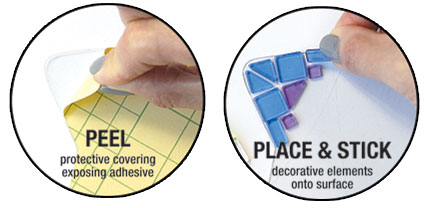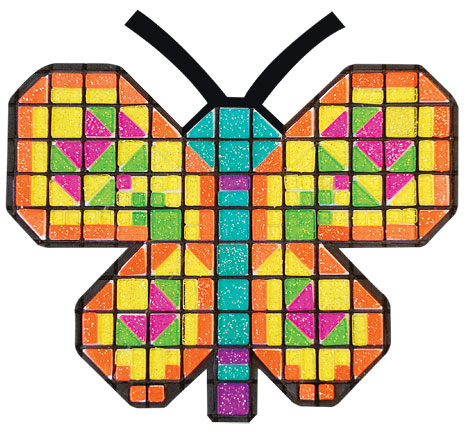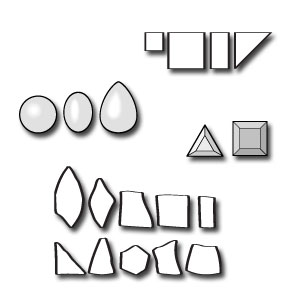 The clear plastic backing allows the colors of the mosaic pieces or stones to shine through, so you can use any of The Beadery® faceted, smooth, geometric or broken mosaic pieces in the Clearly Mosaic™ line to create beautiful sparkling suncatchers, mobiles, room decor, bookmarks and more.
The adhesive backing also works with a variety of other craft products, such as tissue paper, embroidery floss, sequins, craft foam, feathers, paper, ribbon … The possibilities are endless.
Shop for Crafting Plastic & Accessories
---
Project Ideas
Related Catalogs