Let us handle all of your small component organizational needs.
Our exclusive EMPORIUM series includes nine organizer boxes made out of durable polypropylene.
Each box features a hinged lid that either snaps shut or latches securely.  Some of the models also feature moveable dividers so you can customize the compartment layout of your box to fit your needs.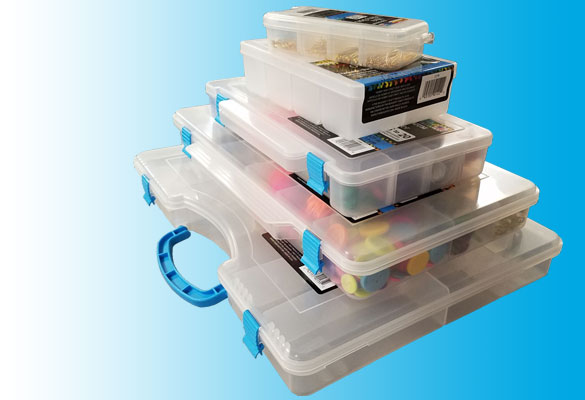 ---

New    from

 
Our econo*line series of organizer boxes feature economical, retail ready storage boxes featuring living hinges, side latched lids and removable hang tabs.
The    Beadery
Several designs will be available featuring 1, 2 or 5 fixed compartments, plus one customizable style with 1-4 adjustable compartments.
---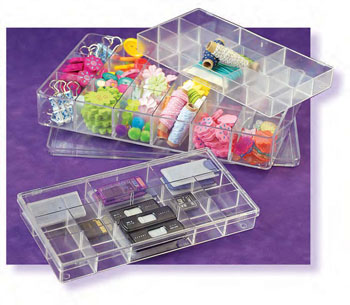 Our classic line of crystal clear storage boxes can be used to hold anything from your crafting supplies to electronics or hardware.
We have a wide variety of storage box sizes, shapes and internal compartment configurations and they all come in clear plastic with snap on covers so you can see everything that you have inside without opening.
If you want your boxes molded in a different color, give us a call and we can help you with your special order. Some boxes can even be reconfigured to have custom compartment layouts.

Shop for Organizers and Storage Boxes
---
Project Ideas
Related Catalogs